This page is from the Fall 2013 course.
It may be replaced with an updated version later this semester. [
Permalink to this version
]
Final Projects
Non-Rust Projects
uvasear.ch
Nishant Shukla, Jasdev Singh
Norvigtorious
Alex Fabian, Daniel Nizri, Renee Seaman, Casey Silver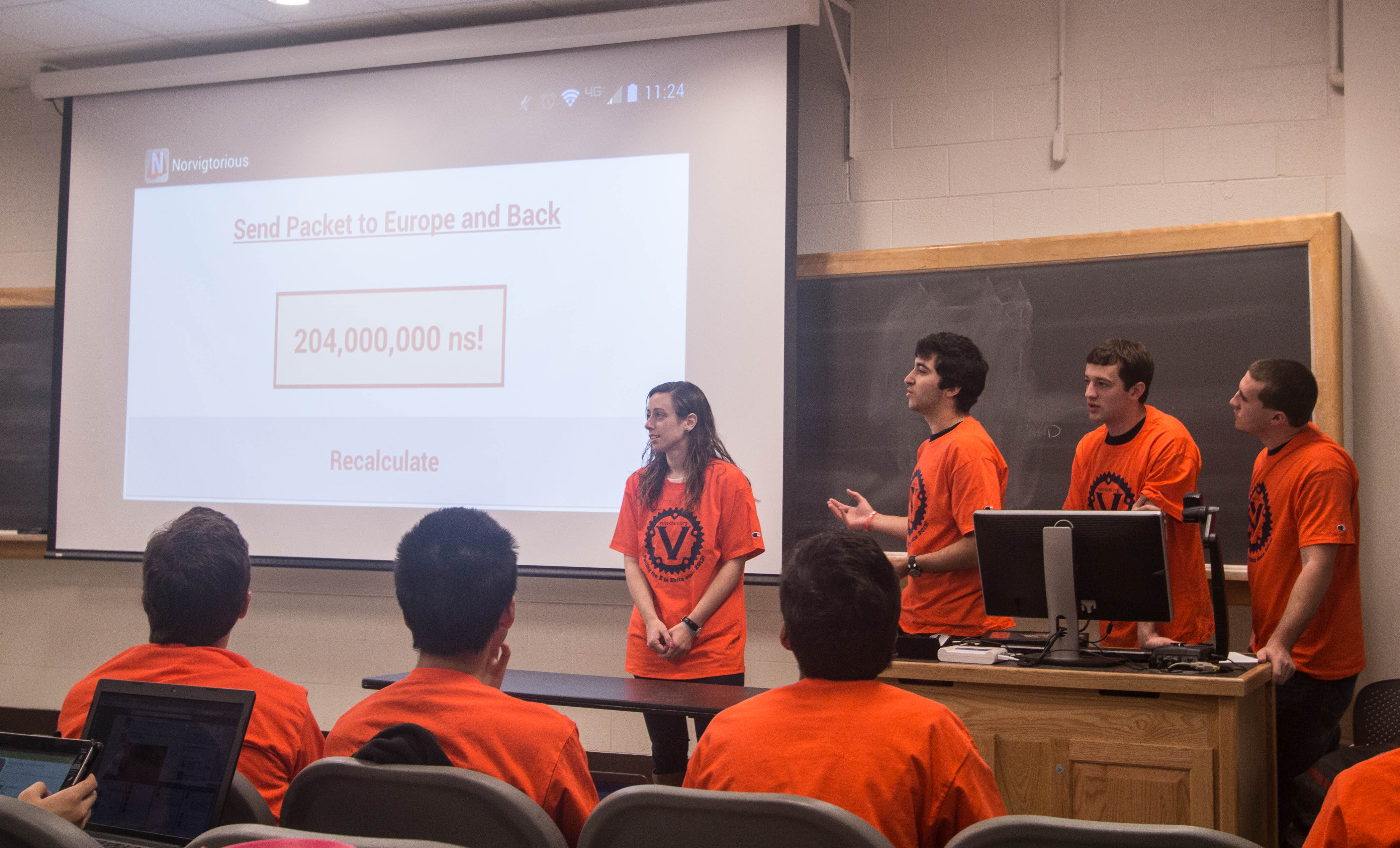 The Droids that You are Looking for
Ryan Bates, Matthew Jenny, Zachary Brown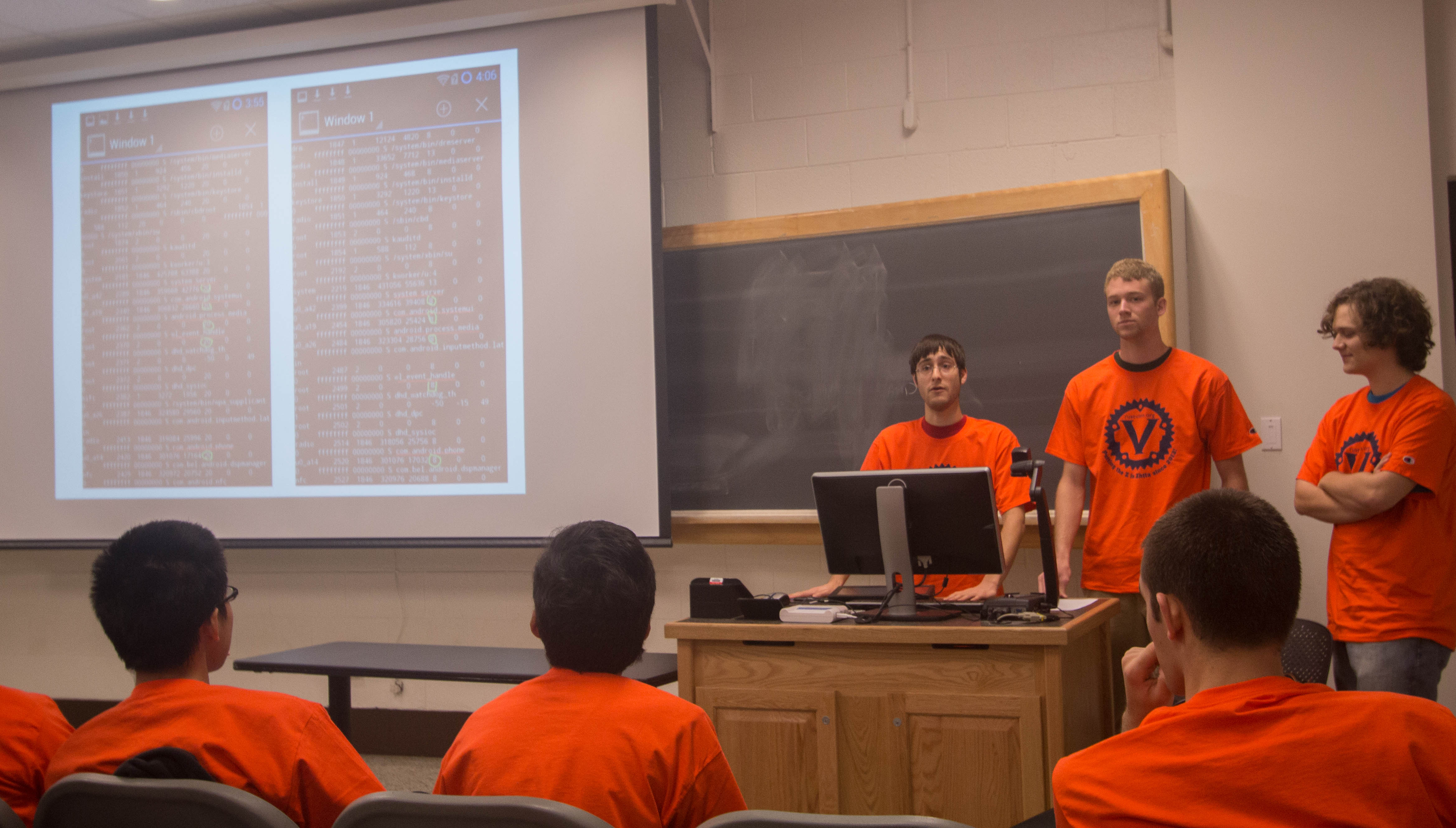 Evan Boyle, Josh Lisko, Evan Teague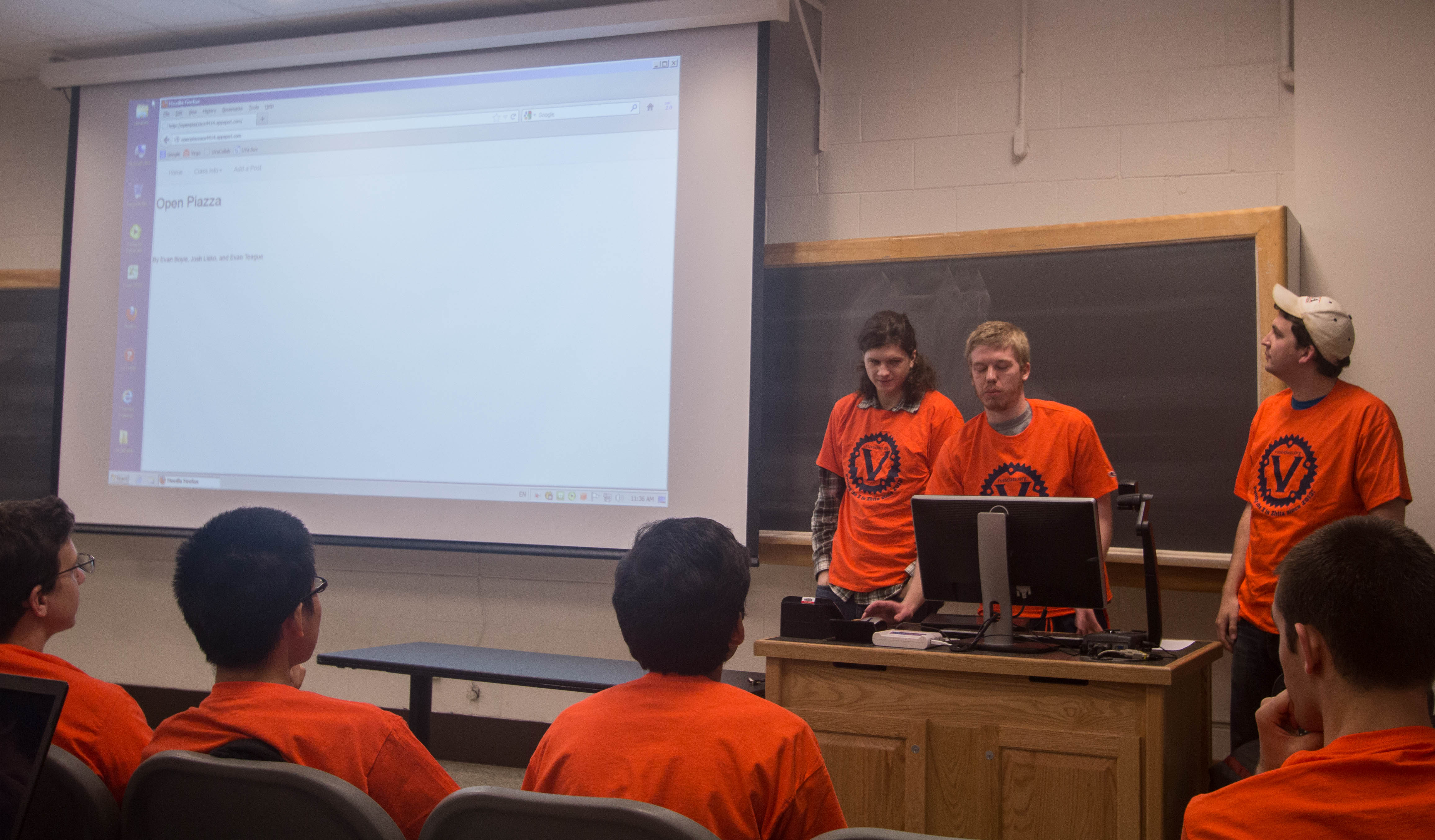 Harriet Cao, Kevin Edelmann
Clarisse Abalos, Zachary Seid
We have created a WordPress site for audiophiles to understand the different aspects of perfecting audio playback. We present information on how computers handle audio mixing and streaming and the different processes that occur. We give a comparison of how different Operating Systems and media players have approached the challenges of playing back audio. In our website we cover discuss different frameworks and drivers, processors and other hardware, formats and codecs, and talk about how audiophiles desire perfect playback down to the bit. We let users leave comments on the articles so that they can add to the discussion and add to the wealth of information.
Nick Skelsey
As a final project for my operating systems course I tried to get a Debian package updated in the official package archive. The package was a bundling of the apache projects full-text search engine solr. I ended up failing miserably at this stated goal, but I learned a couple things in the process and want to make it easier for someone to understand what I now know to be a simple, but time-consuming process.
Rust Projects
Iron Kernel
Kevin Broderick, Alex Lamana, Zeming Lin, John Stevans, Wil Thomason
Dead Code Elimination
Kiet Tran
Rust Raytracer
Jonathan Goss, Kelvin Green, Nathaniel Hart, Kevin McVey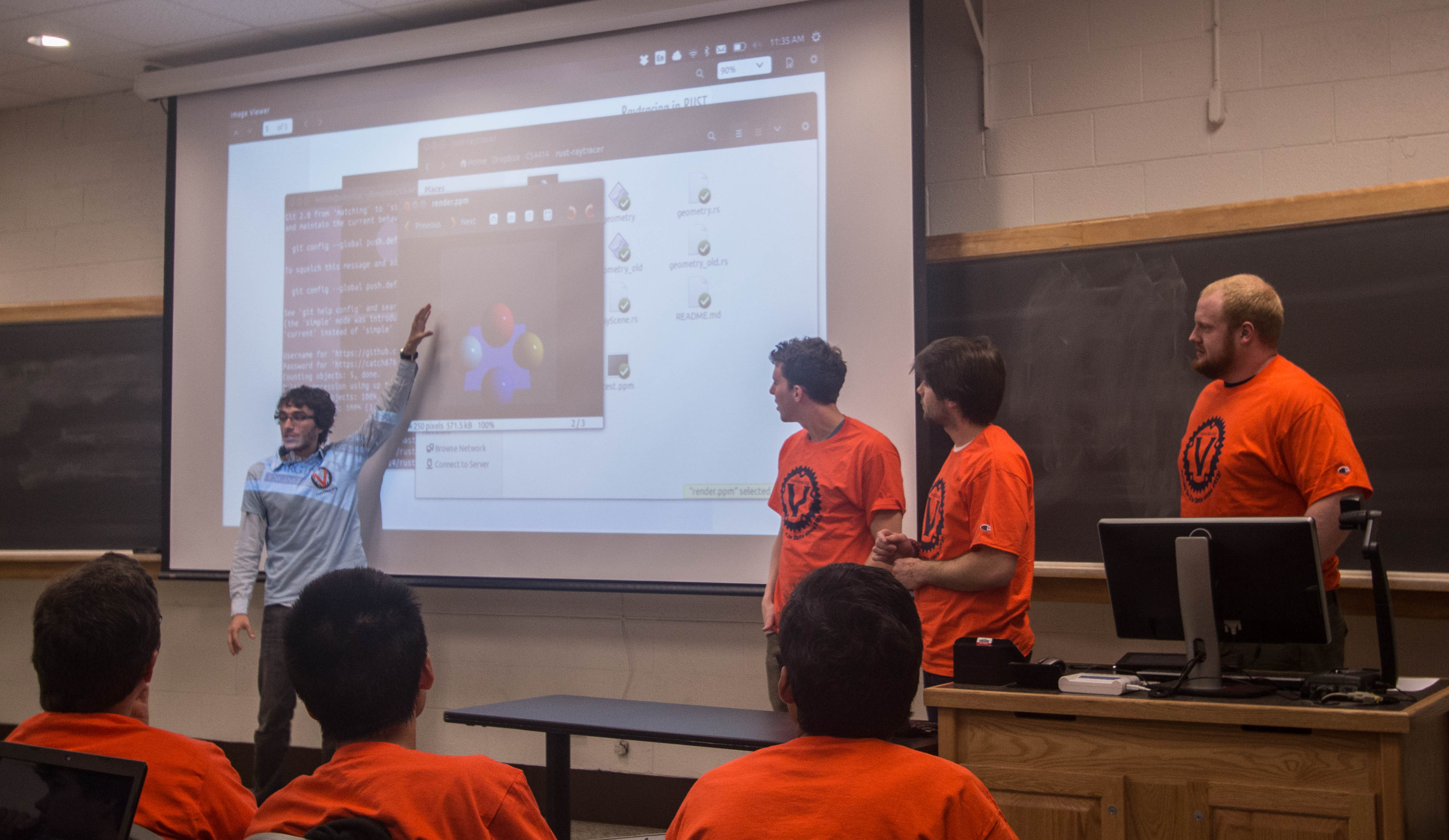 Rust Tutorial
Robert Michaels
tRustees: True Random Number Generation
Alex Mulchandani, Jeremy King, Liam Kostan, Samuel Ogbe
Regular Expression Library
Corey Ames, Jimin Jin, Ferris Tseng, Devin Yee
KrayDawg: Parallel Minimum Spanning Tree for Image Processing
Ben Terner, Katy Williamson
Multiplayer World
Braden Wright, Yuan Zhou, Yuchen Zou
Rust Everywhere
Yicheng Liang, Tong Niu
Load-Balancing Server
Jake Kenneally, Matt Lapuz, Marshall Main, Jireh Miaw, Andy Yang
Iron (III) Oxide
Shiv Sinha, Christina Giampalmo
Real-Time Audio
Victor Shepardson
Real time audio in rust. The goal was to use the existing rust-portaudio project to write audio processing software in rust that can operate as part of the wider real-time audio software ecosystem.
Getting Started with SDL-2.0 and Rust
Cameron Nye
Back-Door Analysis
Chris McFarland